His name is also a number. Meet GEORGE PEYTON GORDON III!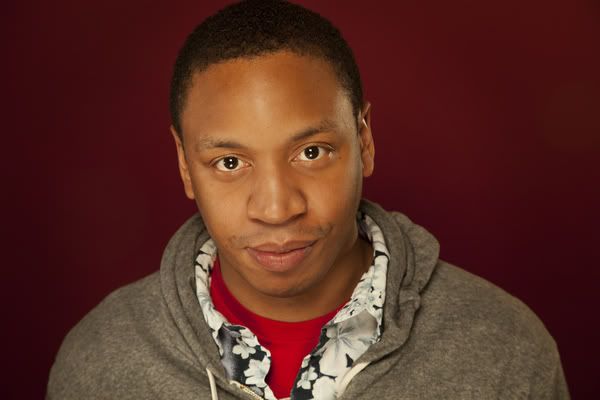 George Peyton Gordon III (yes that is his real name) is a comedian from Dale City, VA, (or as he likes to call it, the great state of Virginia). He currently lives in New York City where you can see his stand-up almost every night, then argue with him about things like which is the better Weezer album—Pinkerton or Blue (definitely Pinkerton)—or why Alien is better than Aliens (because it just is). He has been in the New York Underground Festival, The Bridgetown Comedy Festival in Portland, OR, The Out of Bounds Comedy Festival in Austin, TX and his writing has been included in the blog Rock Bottom. (Read it.) He has an unhealthy obsession with using parentheses.
Laugh Track: How long have you been a stand-up comic?
George: 7 years
What other comics will you be watching during the festival?


Andrew Overdahl and Adam Cayton-Holland
If you could give yourself advice when you first started out, what would it be?
Slow Down
If your future self ten years from now could give you advice, what would it be?
Try to enjoy it more.
Scientology inspired questions. Feel free to go into detail if you need to. Here we go…
a) Do you lie about yourself? of course but little lies. Like I once drank 100 beers
b) Do you connect yourself with bad influences? nope
c) Should you be punished forever? never
d) Have you ever invented perverted sexual practices? haha no
e) Is there a past life that you can't talk about? there is but it's fucked up.
Thursday Comedians – 9:00pm @ The Bug Theatre – Click here to buy tickets.
Tags: bug theatre, george gordon, george peyton gordon iii, thursday comedians