We've got an Omahan? Meet ZACH PETERSON!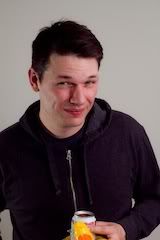 Zach hails from Omaha NE, and has performed throughout the midwest. He has shared the stage with the likes of Doug Benson, Rob Delaney, and Kyle Kinane. As a member of OK Party comedy he helps curate three different shows around Omaha, and thinks he knows what he is doing.
Laugh Track: How long have you been a stand-up comic?
Zach: Around 3 years
What other comics will you be watching during the festival?
The Denver Comedians, Grawlix, Fine Young Gentleman's Club.  I am sure
a lot of people will impress. My opinion is important to them.
If you could give yourself advice when you first started out, what would it be?
Have fun, and be funnier.
If your future self ten years from now could give you advice, what would it be? (more…)