This year we're bringing in tons of comics from all over the country.
Meet MICHAEL JOYCE!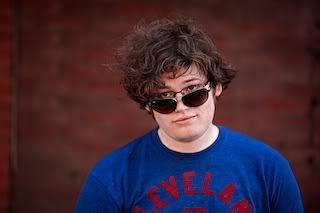 Affable, concise and cunning, Michael Joyce has been entertaining Midwest comedy fans for over five years.  Michael Joyce's material spans his formative years in Cleveland Ohio, to post-grad bewilderment in his current home town of Chicago, IL.  Audiences of all kinds respond to his laid back, assured delivery and wild, hilarious takes on the mishaps and miscommunications that occur in everyday life.  He has been featured on 103.5 KISSFM's "DreX in the Morning", as well as at comedy clubs and alternative showcases throughout Chicago and nationwide.  Michael has opened for numerous nationally touring acts including Michael Palascak, Hannibal Buress, and John Roy; in addition, Michael Joyce also hosts the popular Rathskellar Open Mic at Lotties every Tuesday night.
To see Michael, get your tickets for Comic Block #1 – 9:00pm @ The Bug Theatre. See our full schedule here!
Tags: bug theatre, comedian, comic block, michael joyce, stand up